1-603-886-3874
| | |
| --- | --- |
| | |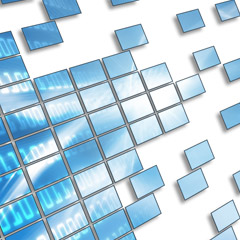 High-Throughput Data Streaming
High Speed Throughput is No Longer Confined to Large, Stationary Systems
Don't sacrifice storage speed and capacity for portability or a smaller system... or vice versa. Your applications need to move a lot of high-speed data, whether you're shooting a stereoscopic 3D feature film around the globe or troubleshooting a network backbone.
Whether it's high-volume network traffic or high-resolution imagery, the complex information systems of today require more storage capacity and faster throughput than ever before. However, remotely capturing and storing real-time video on location or traveling from node to node pushing massive amounts of data through network lines can pose tremendous obstacles. The traditional equipment required to perform these kinds of tasks is simply not designed to go on the road, or is too limited in scope to give you all the features you need to get the most from your data.
We have your solution. Our Radius series portables, and Vigor rugged portable workstations give you the data read/write speeds and capacity you need without sacrificing portability. And our rackmount products offer incredible flexibility with massive storage, processing, and expansion options, so we can configure your ultimate high-speed data crunching machine.
Through our close partnerships with industry-leading hard drive manufacturers and RAID controller vendors we can optimize high-speed storage configurations in both portable and rackmount form-factors to suit your particular application requirements.
Our helpful Sales Engineers can assist you in determining the right balance between total storage capacity and high read/write rates to meet most any application need. Contact us today.