1-603-886-3874
| | |
| --- | --- |
| | |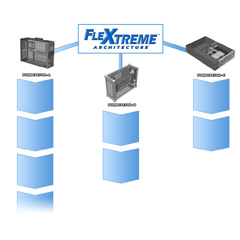 New Product Introduction
NextComputing offers lasting value through our dedication to your vision
You're considering, or have purchased, your ideal computing solution with one of NextComputing's portable workstation, rugged portable, or rackmount platforms based on our flexible system architecture.
Now, you are thinking about how to keep up with the latest technology, or how you might further enhance your business by extending your toolset or expanding the offerings to your customers.
That's where NextComputing's New Product Introduction program comes in. We can save you time and money by handling the upgrades of your product line and extending your product into new families. Let us focus on optimizing your systems and leveraging new technologies, allowing you to reduce R&D costs and focus on your core competencies that keep you ahead of your competition.
Upgrade and Expand
The architecture of NextComputing products is customizable and modular. We can quickly and efficiently change PCI, memory, and even processor boards to integrate new technology or create new product variations. We will then benchmark, test, and optimize the new hardware or software whether it's commercial off-the-shelf or your own proprietary technology.
Integrate and Manage
Now you have your product, and the peace of mind that NextComputing is keeping you at the forefront of your industry. But, our commitment doesn't end there. NextComputing can:
Provide system training for your technicians, engineers, and service personnel
Provide revision management services with unique part numbers – configuration control
Create private labeling to establish brand identity with minimal setup costs
Produce marketing collateral and branded documentation as needed
Manage derivative product versions for customer specific requirements
Benefits:
Easily integrate new technology and other performance enhancement plans
Create incremental revenue and upgrades for your installed base
Minimal overheads to release incremental product and service updates
Produce a sustained sequence of new and innovative products
Shorter time to market for new products that are based on existing architecture
Leverage your existing investment in software and hardware
Set yourself apart from the competition
Download our New Product Introduction data sheet (PDF) and find out how NextComputing can save you money and time with our NPI Savings white paper.