1-603-886-3874
| | |
| --- | --- |
| | |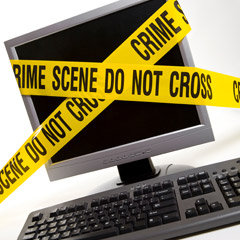 Digital Forensics
Powerful, portable solutions for digital forensics investigators
Collecting, examining, analyzing, and reporting on suspect data can be done with a variety of hardware and software. However, field work has limitations when it comes to keeping up with increasing case loads.
Most solutions don't provide the computing performance and flexibility to work efficiently from any location. Laptops can't process large datasets fast enough, and field work requires being away from the central lab, an agency's main hub of computing horsepower.
NextComputing bridges the gap by bringing the enterprise-level computing of a server or workstation in a lab into the field, where data can be captured and analyzed closer to the source. Our portable "flextop" computers are powerful enough to perform functions normally assigned to stationary systems and are compact and lightweight enough to be easily transported anywhere.
Use NextComputing Solutions for:
Data Collection and Processing
NextComputing portables offer maximum performance in the field for high-speed streaming of data from any source. The latest workstation-class processors reduce the amount of time required to process a hard drive image from a high-speed storage device or RAID array.
Secure Data Storage
Each system supports a multitude of internal drives, so separate disks can be dedicated to the OS, applications, and the data image you are trying to capture, keeping all your data segmented and secure. Additionally, NextComputing systems feature unique removable drives which can be taken out of the system without any tools and sealed as evidence.
Unique Toolsets
NextComputing understands there are a variety of applications ranging from open-source analysis software to full featured professional toolkits. And we know that hardware is no less diverse with forensic bridges, write blockers, and PCI-X/PCI Express hardware such as high-speed Fibre Channel HBAs. We can work with you to integrate your unique applications and hardware into our high-performance portables.